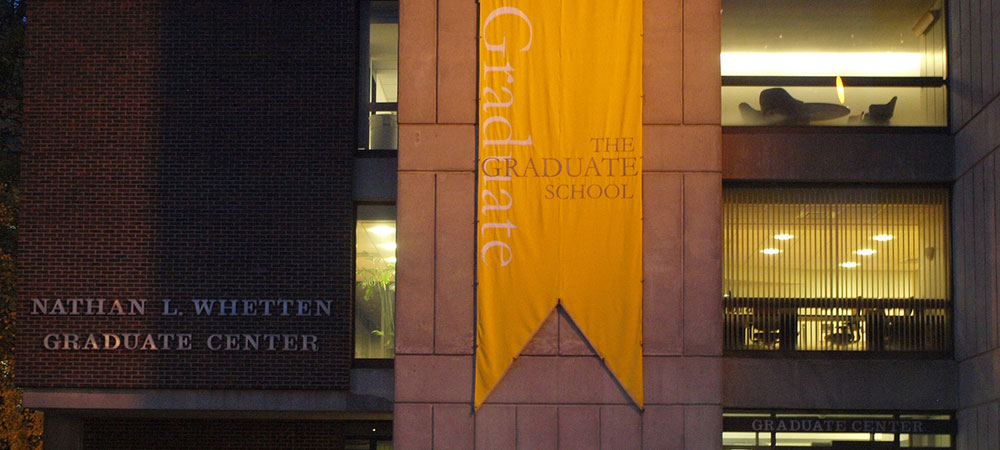 ---
---
Colleagues,
Over the past several months, The Graduate School and the Office of the Registrar have been working to evaluate and enhance the way in which the University provides enrollment services to graduate students. In close collaboration with the Office of the Provost, Human Resources, and Vice President for Enrollment Planning and Management, we worked to identify ways to better serve our students, faculty, and staff through all aspects of the enrollment process.  
As a result of this review, functions associated with graduate student enrollment will move from The Graduate School to the Office of the Registrar effective August 23, 2017. Services that the Registrar will assume include: records and enrollment services, degree audit, the graduate commencement book, graduate record retention and compliance activities, and administration of graduate catalog changes. As a part of this transition, The Graduate School's enrollment services staff have been reassigned to the Office of the Registrar.
We have developed a number of resources to guide students, faculty, and staff through this transition. Please visit http://registrar.uconn.edu/graduate-school-transition/
to view details about all changes, answers to Frequently Asked Questions, and updated contact information. As we continue to improve processes and work through details of the transition throughout the Fall semester, we will provide updated information here to guide you to the services and staff you may need.
We are committed to enhancing the experience of our graduate students and providing efficient graduate enrollment services to the University community. If you have any questions about the transition of enrollment services to the Office of the Registrar, please feel free to contact us directly.
Sincerely yours,
Kent Holsinger
Board of Trustees Distinguished Professor of Biology
Vice Provost for Graduate Education and Dean of The Graduate School
Lauren DiGrazia
University Registrar
Gregory Bouquot
Interim University Registrar
---