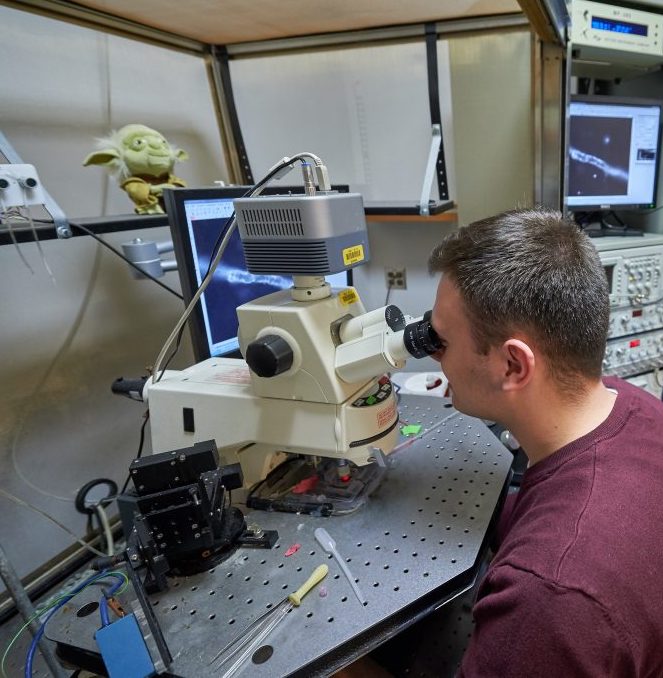 Colin Cleary, Ph.D. Student, Department of Physiology and Neurobiology
First year doctoral student secures highly competitive NIH Fellowship.
Colin is a first year graduate student and recipient of the highly competitive Ruth L. Kirschstein Pre-doctoral Individual National Research Service Award (F31) from the National Institute of Health.  As an undergraduate student working the laboratory of Dr. Daniel Mulkey here at UConn, Colin discovered that regulation of vascular tone in a respiratory center is specialized to contribute to respiratory behavior. This finding has established vasculature as a novel modulator of respiratory activity.  Colin's fellowship builds on this work by investigating the molecular basis of functional vascular heterogeneity. Specifically, he will characterize the genetic profile of cell populations at the astrocyte-arteriole interface, and selectively manipulate candidate genes within each cell population while assessing regulation of vascular tone in brain slices and whole animal respiratory behavior.  Results of this work will identify how regulation of vascular tone is specialized to support respiratory behavior, and identify novel cellular and molecular targets for treating respiratory disorders.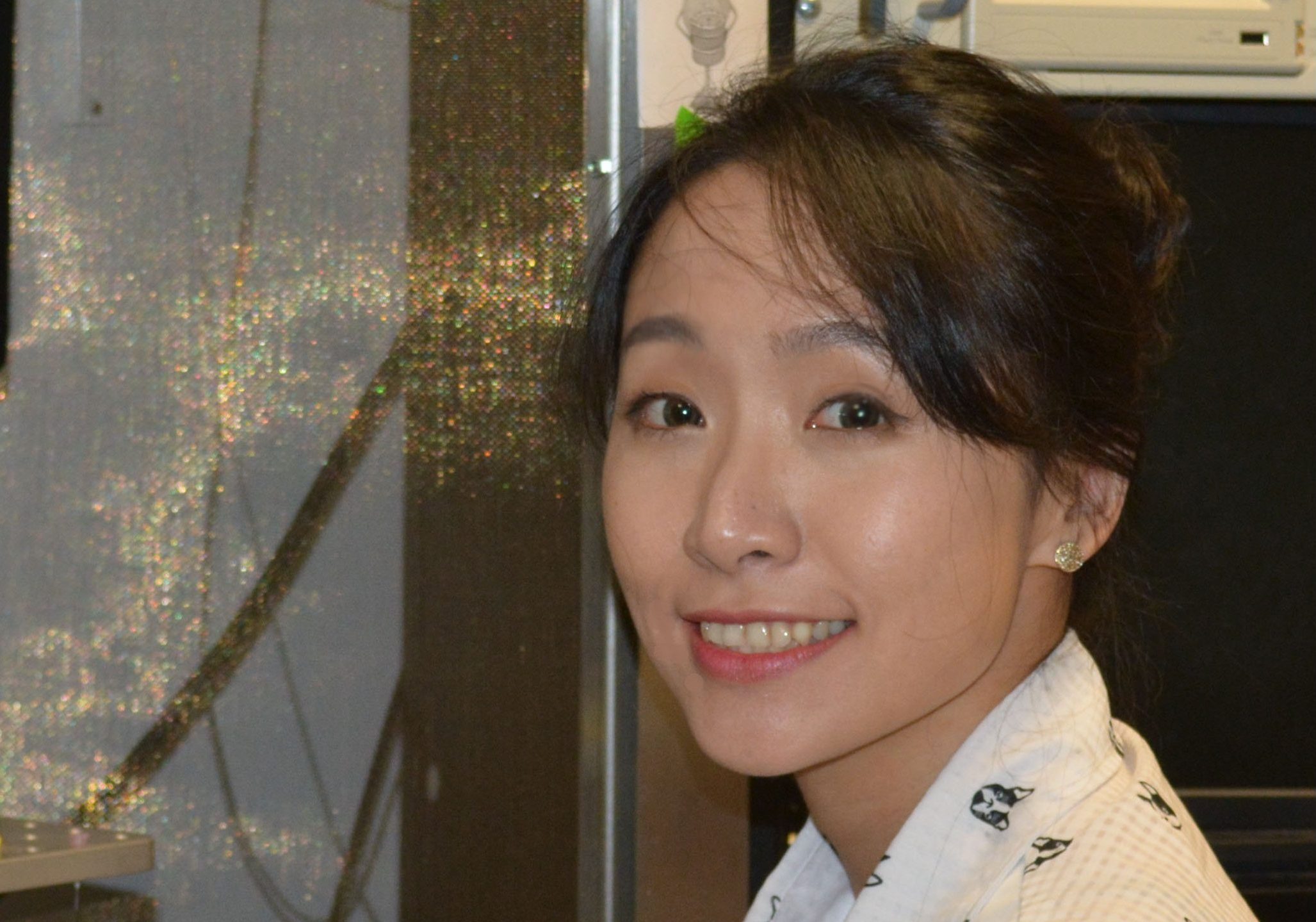 Fu-Shan Kuo, Ph.D. Student, Department of Physiology and Neurobiology.
Fu-Shan is the recent recipient of the prestigious 2017 pre-doctoral fellowship from American Epilepsy Society. The focus of Fu-Shan's project is to understand whether and how disordered breathing contributes to mortality in a mouse model of Dravet Syndrome (DS), a severe form of neonatal epilepsy.  This is an important research focus because respiratory failure is a leading cause of death in epilepsy, yet virtually nothing is known regarding how seizure activity or expression of epilepsy-associated channel mutations in respiratory neurons affect neural control of breathing.
Dravet syndrome is most commonly caused by mutations in Scn1A, the gene that encodes a type of sodium channel preferentially expressed by inhibitory neurons.  As part of her thesis work she will determine how expression of a DS associated Scn1A mutation in inhibitory neurons affects control of breathing at the cellular, neural network, and whole animal levels.  Results of this endeavor will provide the first mechanistic insight into disordered breathing in DS, and in doing so establish a foundation for future therapeutic approaches to improve breathing and prevent mortality in DS.   
 After earning her doctorate, she plans to continue pursuing her research interests related to synaptic integration and autonomic function.