Individualized Planning for Career Development and Professional/Personal Growth (ICP)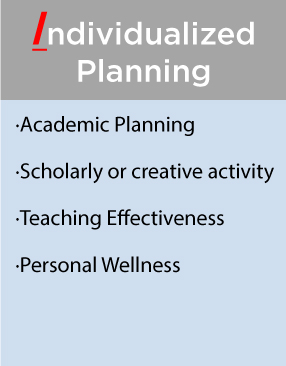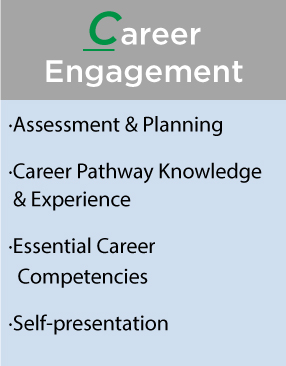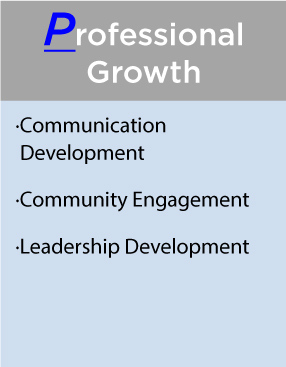 What is ICP?
The Graduate School has developed the ICP framework to help organize and simplify the considerations in choosing how to spend your Academic/ Professional/Personal Development energy. While enrolled at UConn, whether close to your home department, or across campus and state lines you will see opportunities abound resulting in seemingly endless opportunities to advance your academic, personal and professional goals. The challenge is in knowing what to attend when, and whether the outcome will be beneficial to you in reaching your personal and professional goals.
In the end, that evaluation process is yours, but we want to help! That's ICP.
Who Should Participate?
All graduate students and Postdoctoral Scholars are encouraged to engage – regardless of their field of study, degree sought, or in what stage of their academic career. 
Ask yourself - does the opportunity…
 Address a priority in my personal/professional development goals?
Is it complementary to my academic goals?
Does it offer the depth in the subject to reach my goals?
Is it presented at a time/location and method that fits my schedule?
Does the time commitment equal the perceived value?
Answering yes to one or more of these questions might help you decide what to attend and why.
Through workshops, courses, and seminars offered, we advise that you attend to these three (3) focus areas for you to engage in order to maximize your development:
1. Individualized planning
Create a road map for your

Academic Goals

by learning how to work successfully with your advisory committee members/ Understand the Plan of Study/Create a work contract or agreement and have regular communication with your advisor and supervisor/and to Engage with an IDP tool to advance your goals and meet expectations

Engage in courses, seminars and workshops focused on

Research Training

through RCR workshops/Department Courses/Library Workshops

Dedicate yourself to becoming an excellent

Teaching professional.

UConn is committed to the training of future faculty. The Center for Excellence in Teaching is an excellent resource. UConn is a member of the CIRTL Network, and National Center for Faculty Development and Diversity which sponsors events and courses focused on the integration of Research, Teaching and Learning
Stay tuned-in to your

Personal Wellness

which

is one of the most overlooked aspects of training in graduate education. It is essential that both graduate students and postdocs attend to key holistic areas of emotional, spiritual, intellectual, physical and occupational needs as it pertains to wellness. Tend to relationship management/ personal wellness advisor/advisee relationship management, team building, conflict resolution, and general professional and personal relationship management.
2. Career Management
Success is attained when students attend to their career management as a simultaneous activity to your academic research quest, resulting in professional confidence, knowledge about career pathways, and a connection between the skills acquired and the skills for a competitive job candidate.  Engage fully in four (4) key strategies (1) Assessment and planning, (2) career pathway knowledge and experience, (3) essential career competencies, and (4) self-presentation. In addition to listed events, visit our partner department UConn Center for Career Development
Assessment and planning.

Acquire knowledge about assessment tools and how to use them to facilitate your career planning. Understand your strengths, skills, values, and experiences in relationship to career pathways, conduct a gap analysis in what employers of interest seek -- and your own qualifications, and establishing plans to gain knowledge, engage in experiences, and develop skills that increase their sense of career direction and marketability.
Career pathway knowledge and experience.

Acquire knowledge about career pathways through a range of experiential learning activities. Build

relationships with employers and alumni through internships/fellowships, informational interviews, and employer visits. Acquire skills that enhance their position as competitive candidates.
Essential career competencies.

Acquire knowledge about valued career competencies across career pathways and engage in virtual and campus-based programs and courses to build these skills and establish a toolkit of career competencies you can use to pursue a variety of career opportunities.
Self-presentation.  Acquire awareness of the need to convey your professional value in writing, in speech, and in electronic communications. Engage in programs and workshops focused on building their ability to write, speak, and network. These activities will help establish confidence and adeptness in articulating views, and will provide additional experience related to career opportunities.
3. Professional Growth
Graduate Students and Postdocs concentrate deeply on their academic research and acquiring expertise in their content areas. We recommend attending almost equally to the complementary areas outlined in these three (3) focus areas: (1) communication development, (2) community engagement, and (3) leadership development.
Communication Development.

Commitment to fundamental writing skills, including academic writing, writing for a public audience, and the development of grantsmanship skills complement efforts by the individual's advisor through focused effort in areas like conducting effective literature reviews. Public speaking is vital for every professional, and every professional should feel comfortable in front of either disciplinary or general audiences. Participate in the annual 3MT® or other similar competitions, to hone communication skills, cultivate academic, presentation, and research communication skills. The Graduate School provides related workshops in collaboration with CETL, UConn Libraries, and graduate faculty members.  The Postdoc Datablitz competition during National Postdoc Appreciation Week (NPAW) showcases Postdoctoral scholars competing for professional development funds by articulating their research in a PowerPoint presentation in 5 minutes.
Community Engagement.

When joining a new institution, everyone must find a new community, a "home away from home", whether through involvement in campus organizations or through involvement in off-campus communities. We encourage you to become global citizens, by engaging in activities that engage in social justice and equity issues, and ensure that our community of scholars is culturally competent and understands and appreciates intersectionality.
Leadership Development. In collaboration with UConn's Leadership Office, we strongly encourage you participate in three of the current leadership certificate programs will be recommended through the ICP program. (a) The student leadership challenge introduces participants to exemplary leadership practices. (b) The Emotionally Intelligent Leadership workshop series helps participants appropriately manage and channel emotions into interactions. (c) The Impact Delta workshop series focuses on developing participants' leadership and cultural competencies through self-identity and social identity activities, experimental learning, capstone presentations, self-reflection, cross-cultural dialogue, and community commitment. These programs will both engage and challenge individuals to explore, strengthen, and elevate character, leadership and ability to contribute as global citizens.
What do I do next?
Reflect and Explore:
Take time to carefully reflect on your graduate school career. Are there things you are hoping to accomplish between now and commencement? What have you learned about areas for improvement? Have you talked to a potential employer about areas for improvement? Read articles that have inspired you? Worried about a wellness concern? Start somewhere – your top priority. There will be chances to come back to address other topics later. Explore what opportunities are available. Check the calendars and newsletters of your academic department, The Graduate School Calendar, and UConn events calendar for upcoming events, workshops and seminars.
Register AND attend:
We've noticed something interesting – some people register for an event – I believe with great intentions, but when the actual event happens, nearly 50% or all registrants decide not to attend. What's up with that? Well you know what they say about good intentions? Anyway, make this commitment to yourself, and follow through while you have this opportunity. It doesn't do your cold feet any good if you only intended to buy warms socks.
Create your own plan:
Using a tool like an IDP helps keep you on- track and on-target for achieving our development goals. It also helps as a reminder of all the events you have attended, and certificates achieved for developing your CV/Resume and "elevator pitch". Don't know what those things are? Don't worry, we have a workshop for that! THAT's ICP!