Quick Links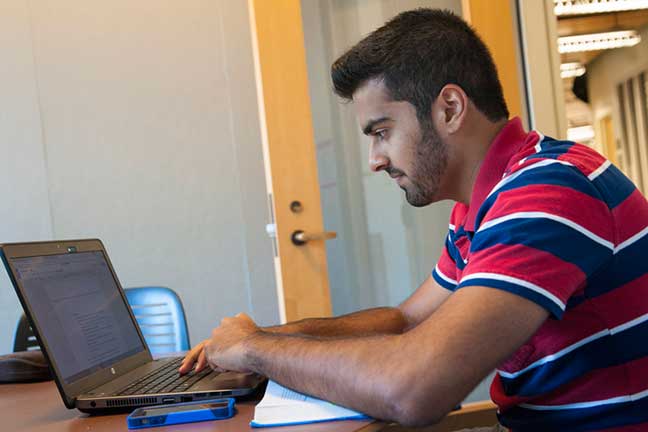 Upcoming Defenses
UConn PhD candidate, Koyel Sen, wins UConn's 3MT competition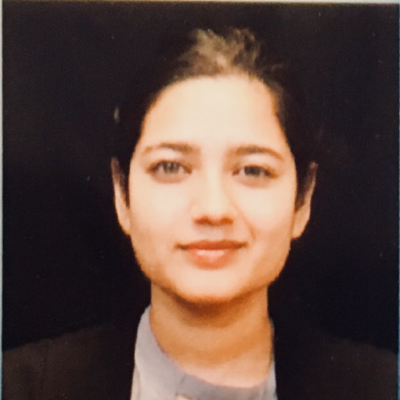 It is with great pleasure that The Graduate School can announce this year's three-minute-thesis winners. If you haven't heard about the competition before, it is a two-stage competition where doctoral students present their research in an impactful and condensed three-minute version. The presentation of UConn's winner is then submitted to the global competition, competing against universities from around the globe. This year's UConn winner is Koyel Sen from Pharmaceutical Sciences with her presentation on custom-built dosages of drugs in pill form using 3D printing techniques. In response to winning the competition, Koyel said: "Although I have always been passionate about my work, I am not very good at public speaking and I have always felt this gap to convey the message of what I am exactly doing in my research i.e. '3D printing of solid dosage form' and how it can impact our society. The 3MT competition pushed me to explore this gap where I got to be more creative, to convey the message of my research to a non-specialist audience in 180 seconds." Honorable mentions were also awarded to Anna Sjodin from Ecology and Evolutionary Biology, Byung Jun from Materials Science Engineering, and Anand Gupta from Pharmaceutical Sciences.
UConn PhD candidate, Shreya Kulkarni, awarded Baxter Young Investigator Award
Shreya Kulkarni, PhD candidate of Pharmaceutical Sciences in the School of Pharmacy, has been awarded the Young Investigator Award by Baxter for her research on 'Reconstitution of high concentration lyophilized protein formulations.' Shreya was presented with the award at Baxter's international headquarters in Deerfield, Illinois. Shreya and her advisor, Professor Robin Bogner, presented the research to members of Baxter's organization and winners of other awards. Reflecting on the award, Shreya stated that "it is a great honor to receive this highly competitive award. None of this would have been possible without the continued support and guidance from my advisor Professor Robin Bogner. Dr. Bogner has been instrumental in motivating me to delve deeper into every research problem. I would also like to thank my thesis committee and our collaborators for the helpful discussions and suggestions on my thesis research. I feel very lucky to be part of the Pharmaceutics program at UConn!"
Please join the Graduate School in congratulating Shreya for her outstanding accomplishments!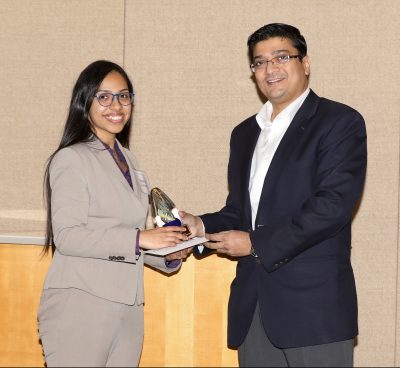 7,000+
Degree-seeking graduate students
28%
International students from 102 countries
3 hrs
Or less to Boston and NYC
2,600+
Degrees awarded in 2015-2016