The Graduate School has three exciting events planned to celebrate and further support our Post Docs communities. Please join us on Tuesday, Wednesday, and Thursday the 18th, 19th, and 20th of September at Storrs Campus.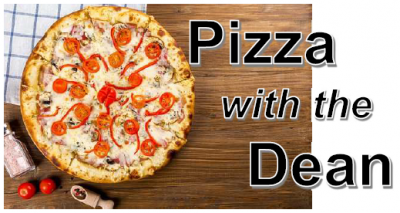 We want to know how we can better support you in your scholarly and social journey here at UConn. Why not pop by and share a slice of pizza with us, and chat directly with Dean Kent E. Holsinger and your colleagues about Post Doctoral support at UConn.
When and Where is it?
Tuesday 18 September at 12pm at the Giolas Conference room in the Nathan L. Whetten Graduate Center. Spots are limited, so please register to let us know you're coming:

We know that there are more people finishing their PhDs, completing their PostDoctoral contracts, and wanting to move beyond Adjunct life than ever. With an over-saturated Academic job market, how can YOU stand out? Let us first provide you with a hearty lunch after which we will turn this challenging question to those who have been successful in recently transitioning to tenure-track or permanent teaching positions.
When and Where is it?
Wednesday 19th September 11:30am to 1.30pm at Konover Auditorium. A hearty lunch will be provided.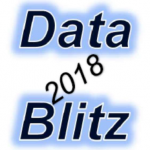 Data Blitz is an internal UConn research competition for Postdocs held during National PostDoc Appreciation Week. Each accepted competitor presents a 5 minute "elevator pitch" of their research using a maximum of 4 slides. A panel of experienced faculty and staff assess these pitches and award cash prizes at the end of the competition (The Graduate School reserves the right determine the appropriate use of funds. Note that these funds cannot be used for conference travel).
1st Prize: $1000
2nd Prize: $750
3rd Prize: $500
Post-event, participants will receive collated feedback and comments to help develop their presentations in future and will be featured on The Graduate School's website.
When and Where is it?
Thursday 20th September 11:30am to 2pm at Alumni House. A stellar lunch will be provided for all participants and attendees.
How do apply to present?
REGISTER HERE and submit an abstract (150 words max) for consideration.
Come along even if you're not presenting:
Start developing your own elevator pitch by seeing a broad spectrum of research from different fields and disciplines.
Learn the tips and tricks on how to shape your own elevator pitch from experienced Faculty.
Support your Postdoc colleagues.
Free lunch.
If you're not applying as a competitor, please REGISTER HERE to let us know you'll be attending and to select a food option.