Community. Collaboration. Preparation.
The Graduate School is excited you will be joining our graduate student community of around 7,000 graduate students across the University of Connecticut.  As you get started, we want to support your transition to graduate school by providing a multifaceted orientation experience designed to help your academic, personal, and professional success. See below for the available opportunities.
The worldwide pandemic involving COVID-19 (coronavirus) has produced unprecedented challenges in the UConn community and around the world. The health, safety and well-being of our community is our highest priority and continually guides our preparation, thinking, and actions. We have 
developed a resource with answers to frequently asked questions which may help as we all chart this uncertain territory. This page includes information pertinent to incoming students.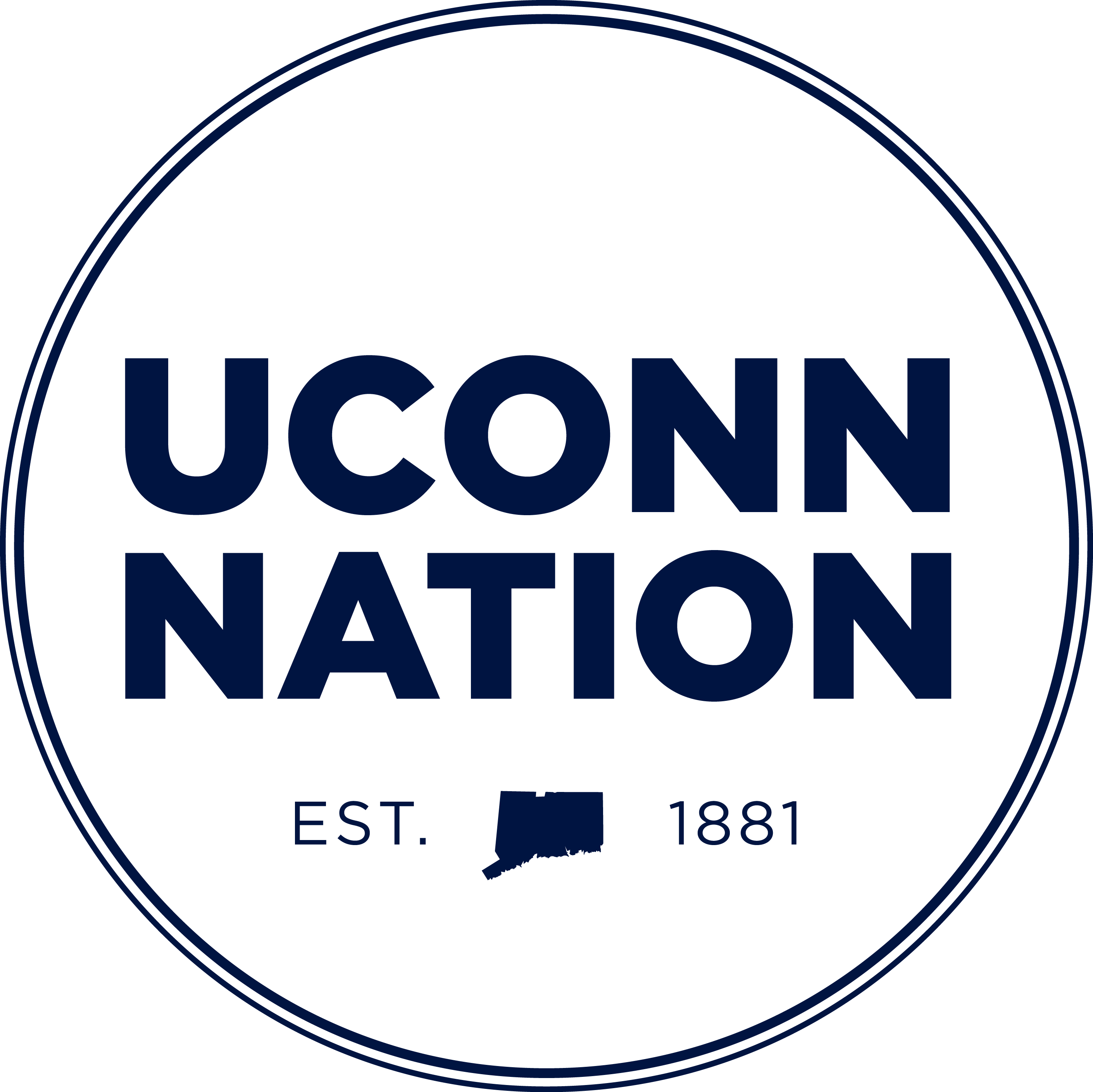 Whether this is your first time as a graduate student at the University of Connecticut or whether you've been here for many years, we are looking forward to supporting you on your new academic journey.
All new graduate students are encouraged to participate in our orientation program, as it will provide important information about academic and everyday life at UConn, and is the first step to ensuring your success and getting you connected to our community.
Activate Your NetID and UConn Email
Your UConn NetID and Activation Code were emailed to you at the time of admission. You can also visit http://netid.uconn.edu to find your NetID. Once you activate your NetID and set the password, you will be able to log in to the Student Administration System at http://studentadmin.uconn.edu/. If you need assistance with your NetID, please contact the ITS Help Center at (860) 486-4357 or by email at techsupport@uconn.edu.
ITS also offers a Tech Training, which will walk you through available technology tools and how to activate them, and can be found at https://techtraining.uconn.edu/.
University email is sent to your official UConn email address. We encourage you to use this account. If you do not plan to use the campus email service, it is very important that you forward your University email to your active personal email address by going to www.forward.uconn.edu/, clicking on the Student box, and following the directions given.
Complete Your Student Health History Form
You need to complete your mandatory Student Health History Form through your Student Health Portal, and submit the form and any attachments to the Student Health Portal under "Document Upload". The Student Health History Form must be submitted by July 1 for the Fall semester and January 1 for the Spring semester.
 Students in Clinical Training Programs (Nursing, Pharmacy, Physical Therapy, Speech Therapy, Psychology, Social Work and Allied Health Sciences) have advanced medical and immunization requirements that will be outlined in your Letter of Acceptance from your individual program. Distance Learners with all courses online or students participating in UCAPP do not need to meet the immunization requirements. It is each student's responsibility to notify Student Health and Wellness on an annual basis if that is the case. The University of Connecticut requires all incoming students, regardless of age, to complete a Tuberculosis Risk Questionnaire, found within your Student Health History Form on your Student Health Portal. For more information regarding your immunization requirements please visit Student Health and Wellness.  Please email studenthealth@uconn.edu with  any additional questions.
Complete Required Interpersonal Violence Prevention Training
All newly entering students are required to complete mandatory training on interpersonal violence prevention.
The required interpersonal training module is currently being developed and will be released sometime during the Spring/Summer 2022 term for incoming students. You will receive email notice from The Graduate School when the training is available for you to complete. If you have a registration hold connected to this training, please email gradschool@uconn.edu for assistance.
Register for Classes
The Office of the Registrar provides helpful registration information. You can also reference step-by-step guides for Student Admin, including how to add a class, drop a class, and view holds, among others as you manage your class schedule for the semester.
Please note that programs conducted at locations other than Storrs (including the off-campus MBA programs and the Master of Social Work program) may have separate registration practices. Students in online programs should contact the department for registration instructions. All students are encouraged to consult their program and/or advisor for assistance in choosing classes for the coming term.
If you are a graduate assistant, please note that you must be registered for classes prior to the start date of your appointment, which is noted in your graduate assistantship offer letter.
Pay Your Student Fee Bill
Students will receive an email notification from the Bursar's Office once tuition and fees have been posted to their account. Graduate student fees bills are generated in late July/early August for the Fall semester in December for the Spring semester. Your bill must be paid by the Friday before the first day of the semester. You can view your fee bill through your Student Center in Student Admin. Payment options, as well as deadlines, student fee information, and the late fee policy, can be found at https://bursar.uconn.edu/. Students who are receiving financial aid should contact the Office of Student Financial Aid Services, https://financialaid.uconn.edu/, with any questions about their aid package.
Upload Your Husky One Card Photo
The Husky One Card is your official UConn ID, as well as your way to access a variety of services across the university, including the UConn Library, the Student Recreation Facility, and Husky Bucks. Graduate students can obtain their card from the One Card Office located in the Wilbur Cross Building on the Storrs campus (or at the designated One Card office at your regional campus). Uploading a photo for your ID card in advance can make picking up your card even easier! https://onecard.uconn.edu/
Get Your Parking Permit
The Parking Services website, park.uconn.edu/, provides parking information for UConn Storrs, Avery Point, Hartford, Stamford, and Waterbury campuses. Learn about the different types of permits available, apply for your permit online, and check out the campus parking maps to see which lots will be most convenient for your schedule. Please be aware that parking regulations are strictly enforced year round.
Graduate students on the UConn Health campus can use the Parking, Transportation and Event Services website to access parking permits and check out campus parking maps.
Complete Technology Training Tutorial
A tutorial to familiarize you with the important technology-related services that you will use frequently as a UConn student. The tutorial is divided into three parts: One – New student to-dos; Two – Before Orientation/Registration; and Three – Before Classes Begin. Student Technology Training
Campus-specific Student Resources
Student Health Insurance
All full-time students are required to maintain health coverage. Full-time students are automatically enrolled in and billed for the University-sponsored plan. If you wish to decline the university plan because you have comparable coverage already, you must waive it via the Health Insurance Waiver in Student Admin. Learn more about the University-sponsored plan and the waiver process here: https://shs.uconn.edu/insurance-information/
If you are a graduate assistant, you will have the option to enroll in the Connecticut Partnership Plan. Enrollment will be available after the start date of your appointment (noted in your graduate assistantship offer letter) and you will have 31 days from that date to enroll or waive coverage. More information about this plan can be found here: https://hr.uconn.edu/ga-health-insurance/. 
Graduate Assistantships
Visit our Graduate Assistantship webpage for information specific to GA appointments, including payroll deduction, payroll, benefits, and tuition waivers.
Transportation To and Around Campus
UConn Transportation Services provides a variety of transportation options to students, including a Storrs campus bus line, a shuttle to the UConn Health campus, and accessible van services. The Windham Regional Transit District operates the WRTD bus line, which can be a helpful options for students commuting to Storrs: https://wrtd.org/, and UConn Transportation Service's website has information about bus routes, U-Pass, bicycle share programs, and many alternatives travel methods to reach all UConn campuses https://transpo.uconn.edu/.
Courses, Programs, Policies, and Procedures
By accepting admission, you assume responsibility for knowing and complying with the University regulations and procedures. The Graduate School Catalog contains information about regulations and procedures, as well as programs and course descriptions. It is available electronically at https://gradcatalog.uconn.edu. Similarly the Undergraduate Catalog describes advance undergraduate courses that sometimes can be applied toward a graduate degree. It is available electronically at https://catalog.uconn.edu. The Graduate School's website is also an essential resource for information for current students. Please familiarize yourself with our website: https://grad.uconn.edu.