It is our pleasure to announce the recipient of this year's Edward C. Marth Mentorship Award. This award recognizes a faculty member for outstanding leadership and dedication to excellence in mentoring graduate students. It was established by the UConn AAUP to honor Edward Marth, former Executive Director of the UConn AAUP Chapter.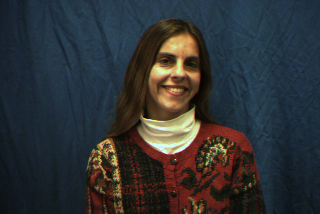 This year's recipient of the Marth Award is Professor Crystal Park from the Clinical Psychology program in the Department of Psychological Sciences. Professor Park has been an outstanding mentor and contributor to graduate education at UConn. To date, she Park has mentored 12 Ph.D. students and currently has six additional students in her lab (in addition to a number of undergraduates). It is clear from testimonials that Professor Park has had a profound impact on the lives of many of her students. From the minute they arrive on campus (and sometimes before), she builds a close working and personal relationship with them that in many cases extends well beyond graduation. She encourages her students to collaborate with other scientists at UConn and in the broader research community and helps them build their networks and develop relationships with other researchers. She encourages students to identify "big questions" of interest to them and to keep those questions in mind as they develop their research ideas. She clearly makes an enormous investment in her students and works hard to facilitate their success in graduate school and in their careers.
Professor Park is also a prolific researcher. She has published over 300 articles and book chapters, many of them co-authored with current or former graduate students. She is a fellow of the Association for Psychological Science, the Society of Behavioral Medicine, and the American Psychological Association (Divisions 36 and 38), and is currently Editor-in-Chief of the journal Psychology of Religion and Spirituality.
In honor of her contributions, Professor Park will be giving an address that will be included in The Graduate School online commencement ceremonies.
Past recipients of the Marth Award include Preston Britner (2020), Sandra Chafouleas (2019), Maria-Luz Fernandez (2018), Elizabeth Jockusch (2015-2016), Shareen Hertel (2014-2015), John Mathieu (2013-2014), JC Beall (2012-2013) and Dipak Dey (2011-2012).